Atropine eye drops for babies and toddlers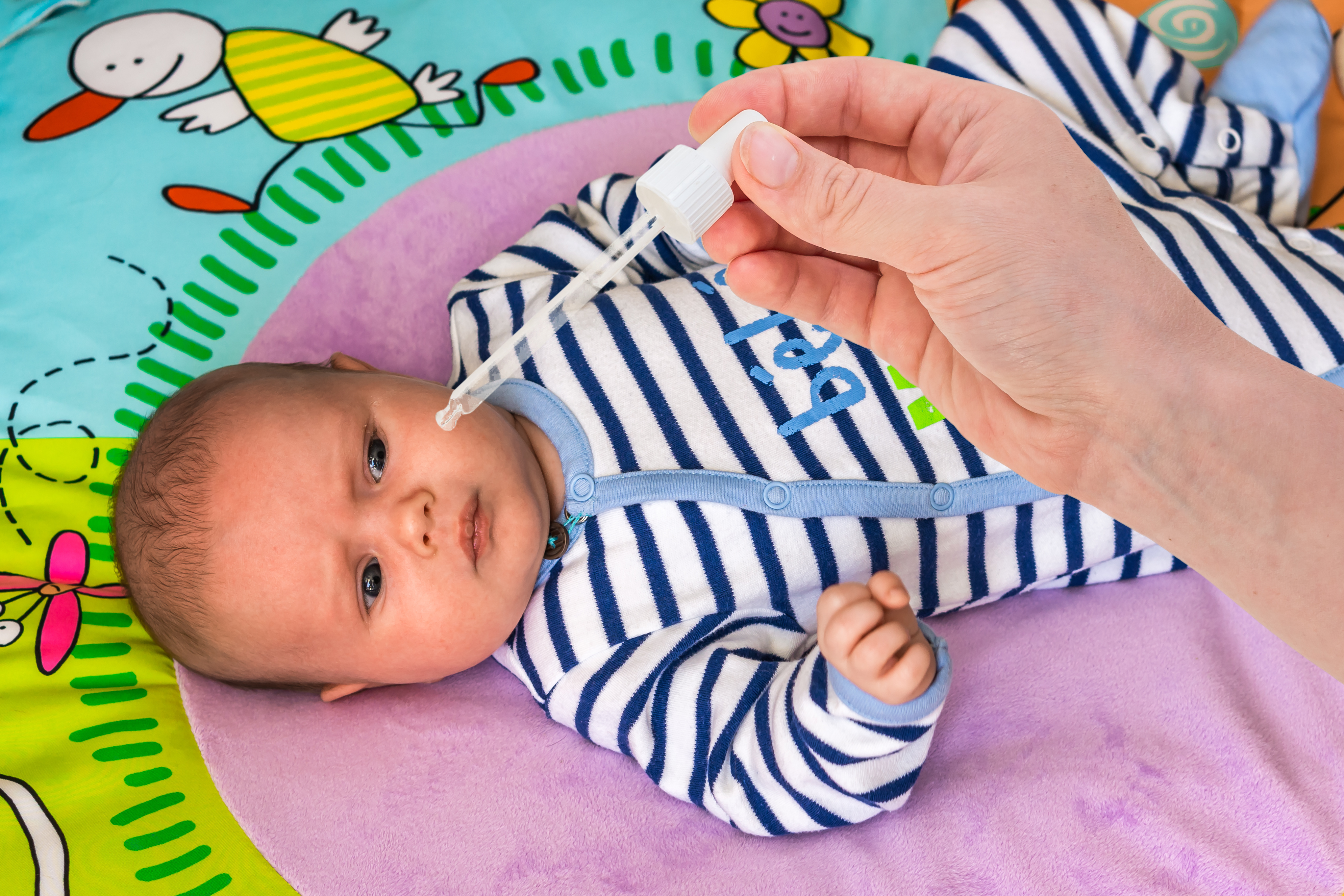 Key points
Atropine eye drops have multiple uses in childhood eye care, from increasing eye examination accuracy to treatment for lazy eye, to managing eye inflammation.
In babies and toddlers, atropine 1% is sometimes used for the reasons described above.
Atropine eye drops 0.01%, 0.025% or 0.05% for myopia control have evidence for use from age 4.
---
In this article
Atropine eye drops can be used in eye care for various reasons to test and treat specific conditions. There is evidence for atropine myopia control from age 4.
What is atropine?
Atropine is used in general medicine, and also as an eye medicine or eye drop. As an eye drop, atropine 1% is used to dilate (enlarge) the pupil and stop the eye's focusing mechanism, which has applications for testing the vision of young children, treating amblyopia (lazy eye) and also for treating some eye diseases.1
The most common uses of atropine for children under age 6 are to allow for an accurate test of prescription for glasses, which can be difficult in this age group due to compliance with testing, and how the eyes focus in young children.2 The other common use is as an alternative to patching treatment for amblyopia, also known as 'lazy eye'.3
For more background information on atropine uses in eye care and for myopia control, read All about atropine.
Atropine for myopia control in young children
Myopia control is defined as using treatments to slow down the typical progression, or worsening, of myopia in children. Treatments include special types of spectacles, contact lenses or atropine eye drops. Standard types of spectacles and contact lenses, called single vision, do not slow down myopia progression.4
The first studies using atropine eye drops to slow myopia progression in children used 1% atropine, but these had significant side effects – enlarged pupils made a child sensitive to light, and blurred their close-up vision.5
Newer studies have investigated lower concentrations of 0.01% up to 0.05%, which have minimal side effects. These studies have included children from the age of 4 and shown safety, tolerance and effectiveness.6 There is no evidence for the use of atropine in younger children.
For children younger than age four, use of atropine eye drops for myopia control falls outside the current evidence base and should be undertaken in close consultation with your child's eye care practitioner. To learn more about how well atropine works and more, read Atropine eye drops for myopia control in children.
It's important to note that children on atropine treatment for myopia control will still need spectacles or contact lenses to see clearly. Atropine does not correct blurred vision from myopia, it only works to slow myopia progression.4
Atropine eye drops for myopia control are used once per day, at night time.
Atropine eye drops for myopia control are typically very safe and tolerated well in children, but can be very dangerous if they are accidentally taken by mouth. Read more about atropine safety in All about atropine.
Important considerations for babies and toddlers with myopia
Myopia in babies and toddlers is unusual and more commonly tends to onset in the early school years. The fastest progression (or worsening) of myopia tends to occur from ages 7-10 years.7 This means that a lot of research on understanding myopia progression and treatments is focussed on this age range.
Myopia in children younger than this can be associated with other general health syndromes,8 especially if it is high myopia. Often this requires the involvement of eye care practitioners such as an optometrist and/or ophthalmologist, and also paediatrician, to manage eye health as well as general health.
Babies and toddlers with myopia will typically have their blurred vision corrected with spectacles, and their visual development and eye health monitored. Myopia control treatments may be typically commenced from age 4-6, as this is where the evidence starts to exist for the safety, tolerance and effectiveness of the treatments.
---
References
Back to the knowledge centre