Atropine eye drops for myopia in young adults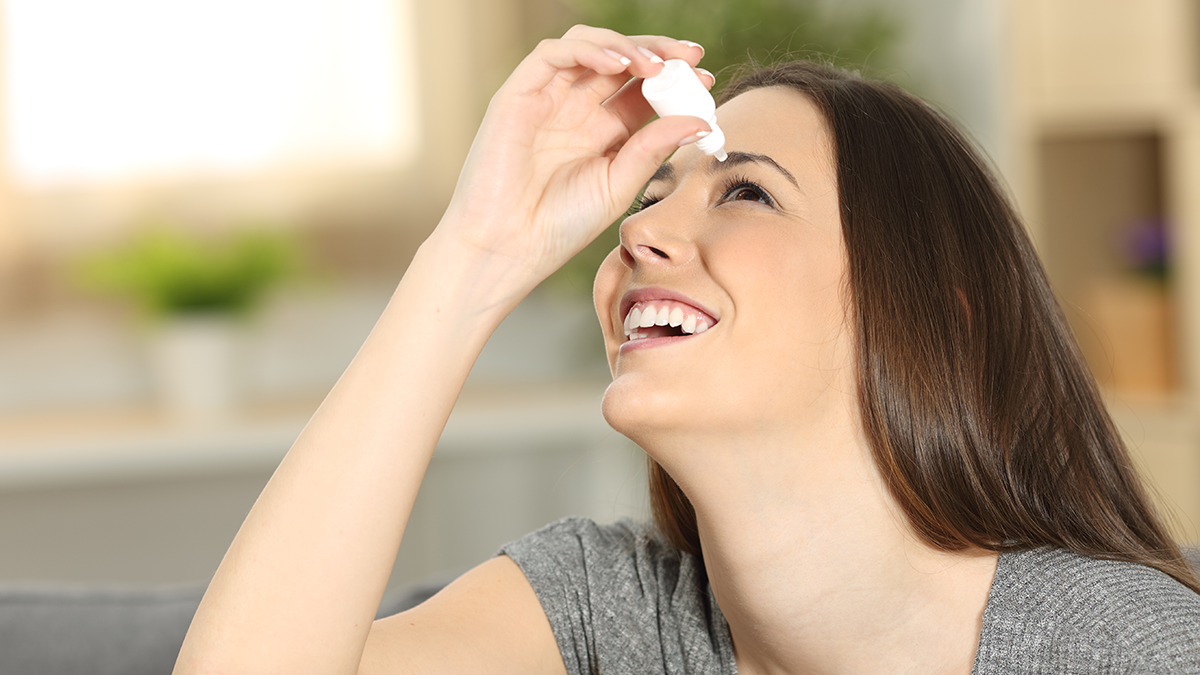 Key points
Atropine eye drops have multiple uses in eye care, from increasing eye examination accuracy to treatment for lazy eye in children, to managing eye inflammation in children and adults.
In young adults, atropine 1% is occasionally used for the reasons described above.
Atropine eye drops 0.01% to 0.05% for myopia control have evidence for use from age 4 until around age 15 to 16. There is no evidence for its use in older teenagers and young adults, and may have side effects which could impact vision for study and driving.
---
In this article
Atropine eye drops are used for some eye conditions and can slow myopia progression in children and teenagers, but no evidence for myopia control in young adults.
What is atropine?
Atropine is used in general medicine, and also as an eye medicine or eye drop. As an eye drop, atropine 1% is used to dilate (enlarge) the pupil and stop the eye's focusing mechanism, which has applications for testing the vision and treating amblyopia (lazy eye) in young children, and also for treating some eye diseases in people of any age.8 These side effects are useful for these purposes but not desirable in long-term use for myopia control.
Atropine eye drops for myopia control have been researched in concentrations (strengths) from 0.01% right up to 1%. The lower concentrations have less side effects and 0.02% to 0.05% have so far shown the best balance of effective myopia control with minimal side effects.9,10
For more background information on atropine uses in eye care and for myopia control, read All about atropine.
Myopia in young adults
Myopia, also known as short-sightedness or near-sightedness, causes vision to become blurred in the long distance, and the need for glasses or contact lenses to bring the eye back into focus.
Myopia is a lifelong condition and increases risk of potentially sight threatening conditions in later life, leading the World Health Organization to classify myopia as a global health concern.1
In most cases, myopia starts in childhood, and then progressively increases typically up until early adulthood when it stabilizes.2 For some people, though, myopia can still progress in the 20s, with over one-third showing some worsening of their myopia over that decade.3-5
Myopia can also onset in early adulthood, after a childhood of normal vision. A large study which examined adults at age 20 and again at age 28 found that 14% developed myopia over that time.3
Myopia control in young adults
'Myopia control' has become the increasingly adopted term to describe the use of treatments aimed to slow progression of myopia. These treatments can include spectacles, contact lenses or atropine eye drops. Myopia control is particularly important in children and younger teenagers, because this is the stage in life when myopia is most likely to progress or worsen quickly.6
In young adults, myopia progression can occur but is less rapid and frequent than in kids and younger teens. This is partly because myopia progression starts to stabilize in the late teenage years, with half of young myopes naturally ceasing their myopia progression by age 16.2 Hence, there is very little research on treatments to slow myopia progression in older teenagers and young adults, as most research is concentrated on the faster time of myopia progression in childhood.2
Despite this lack of available information, experts recommend that myopia control treatments which are commenced in childhood should ideally continue as long as possible,6,7 and into early adulthood to have the best overall impact on slowing myopia progression.
Around half of young people with myopia reach stability around age 16, but this means half will still experience myopia progression into their late teens and early 20s. Myopia control treatments can help but there is less evidence for their effectiveness in young adults.
Are atropine eye drops suitable for young adults with myopia?
Atropine eye drops for myopia control, in concentrations from 0.01% to 0.05%, have been researched in children aged from 4 to 14, for 2-3 years of treatment. This means the evidence exists for atropine's tolerance and effectiveness up to age 15-16.9,10
There is no evidence for use of atropine to slow myopia progression in older teens and adults. The potential side effects of atropine in young adults can impact vision in lower light conditions, such as night driving; and impact close vision which can be bothersome for study or work.
Myopia in young adults firstly requires the blurred vision to be corrected with spectacles or contact lenses. Special types of spectacles or contact lenses can correct blurred vision and also control myopia progression, although there is limited evidence for effectiveness of myopia control past age 16, just as there is limited evidence for atropine eye drops.
Since research indicates that young adult myopia progression does occur, expert advice is that myopia control treatment should ideally continue into early adulthood where possible.7 If atropine eye drops have been started in childhood and are still tolerated well in early adulthood, they could be continued. There are other spectacle and contact lens options, though, which appear to work as well as atropine11 without the potential impact on vision.
References
Back to the knowledge centre